Hey, just to let you know: we are still active, practising, writing new songs, playing and planning shows. As I have already mentioned before we recorded 3 songs and this month we will mix and master them. Two of them will appear on a split 7" record with Drip Of Lies. We are really proud to have them as split partners, since we all like them and we love their music (if you have a label and feel interested in participation write us please). The third song will be released on a benefit 12" compilation record by the folks who do the Arm Your Desires festival in Greece.
We will also play this month in the Czech Republic:
25 th January at Club Boro in Brno w/ Morsa, Azkaza, Machinarium and more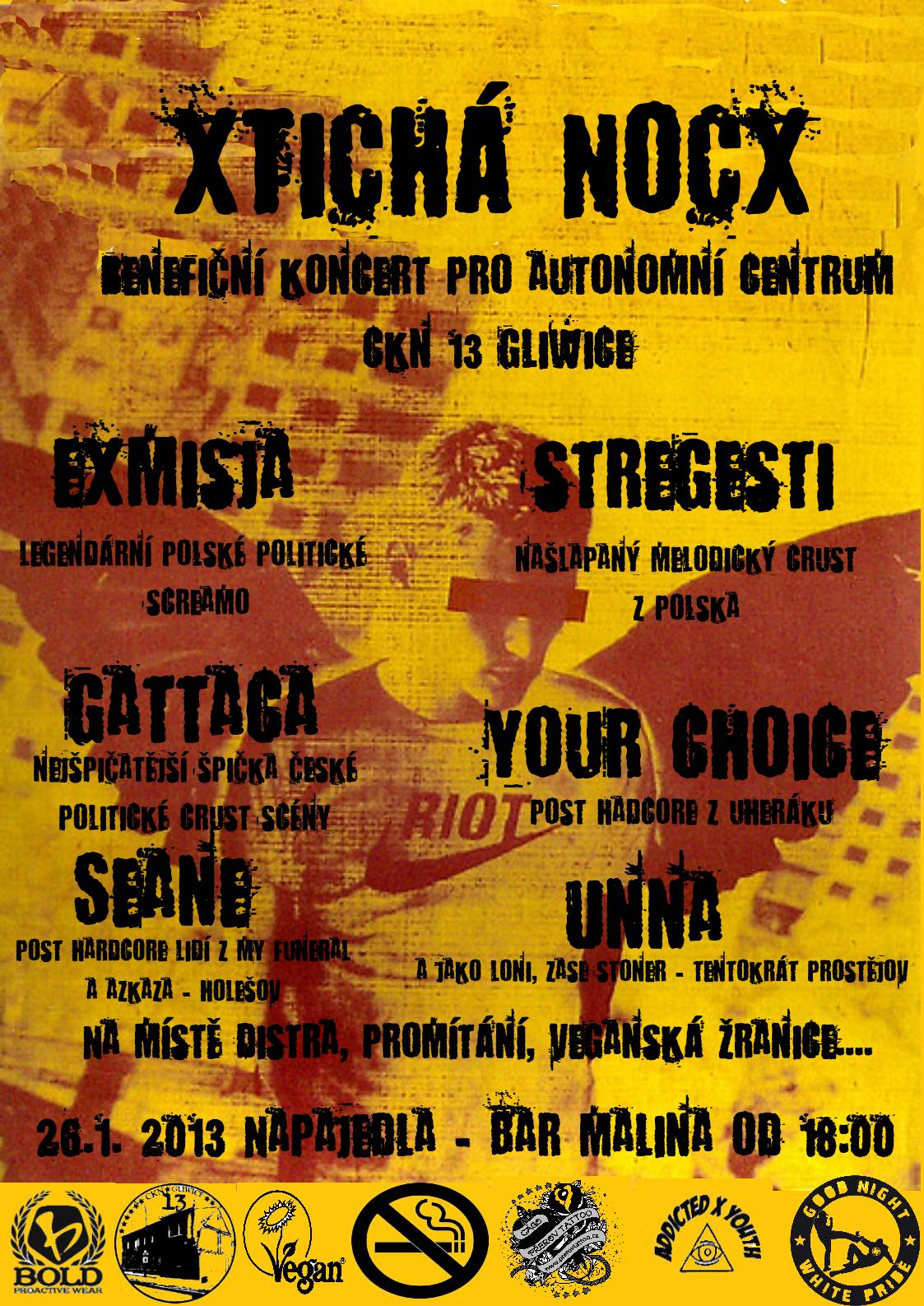 26th at bar Malina in Napajedla w/Exmisja (Polsko), Stregesti (Polsko), Gattaca, Seane, Unna, Your Choice
27th in Galerie U Mloka in Olomouc
This time it will be with Gabi on guitars and our much beloved dutch buddy Hans at the wheels. See you at the shows!
Kedves gyerekek! a rivers el es virul es a harom felvett szamot e honapban fogjuk keverni masterelni. 2 szamot egy a zsnialis lengyel d-beatre galoppozo Drip Of Lies-al kozos splitre nyomunk, 1 meg megy egy valogatas 12"-re, amit a gorog Arm Your Desires fesztival szervezoi jelentetnek majdmeg. aztan (vagy elotte) megyunk csebe kofolazgatni, meg egyesek gambrinust, pilsnert inni es nem mellesleg a fent emlitett helyeken az adott idopontokban zenelni. ezeken a bulikon elcsiphetitek az emigraciobol hazalatogato os rivers tagot gabit, akit a a tyrannicide orulten jokepu dobosa Hans fog hazafuvarozni a kisbuszaval!
na csa